MSC LAUNCHES COFFEE EXPRESS BETWEEN ASIA AND SOUTH AMERICA
November 5, 2020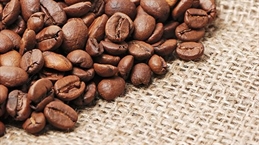 MSC is launching a coffee express service between Asia and South America —  particularly from Colombia, Costa Rica, Guatemala, Honduras, Nicaragua and Peru — to coincide with the overall coffee export season. 
MSC said it wants to highlight its experience and expertise in shipping coffee around the world.
"With our extensive coverage, intermodal services, and know-how, MSC offers fast and reliable services connecting Latin American exporters to the main trade centres of the world, including North America, Europe and Asia," it said in a statement.
"Our highly-experienced teams across the region take huge pride in supporting every step of the export process, from guiding customers through appropriate and country-specific procedures, to carefully offering advice around shipment preparation," it added.
Coffee demand worldwide
Latin America is a leading supplier of coffee to global markets and for many countries in the region, coffee is the main agricultural product for exportation, significantly contributing to national Gross Domestic Product (GDP).
MSC said demand for coffee is generated from many different parts of the world, with the USA taking the lead in North America, and Germany and Belgium ranking among the biggest importers in Europe.
It noted, however, that demand is also increasingly rising in many parts of Asia.
Latin America is known for producing high-quality Arabica coffee, and with its multitude of coffee-growing regions, the area boasts a variety of flavour profiles.
Peru produces coffee exhibiting an aroma of nuts and sweet chocolate in the central part of the country, whereas beans in Honduras and Nicaragua deliver a medium to smooth body and a moderate to bright acidity.
Coffee from Guatemala is known to be sweet with a medium to full body and lots of chocolate flavour notes, whereas Costa Rican coffee typically has a very wide range of flavour characteristics and is often associated with specific estates or farms. 
Coffee in Colombia is famous around the world for its medium acidity, full-body, and rich, caramel-like sweet taste.