SEKO LOOKS TO MORE ACQUISITIONS, TECH INVESTMENTS, GROWTH FOLLOWING INVESTMENT
January 14, 2021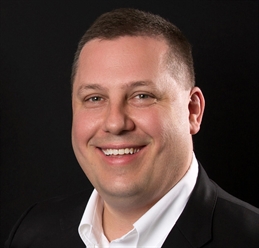 SEKO Logistics is looking at additional acquisitions, technology development and growth in key geographies after securing investment from Ridgemont Equity Partners — a middle-market buyout and growth equity investor. 
The latest development will see SEKO Logistics' current majority shareholder, Greenbriar Equity Group, will divest its stake but will continue as a minority investor. Terms of the transaction were not disclosed.
"Today's announcement marks the next stage of SEKO's growth ambition. We are always focused on our clients, first and foremost, and how we can best serve their supply chain and demand chain needs," said James Gagne, president and CEO of SEKO.
"Ridgemont has extensive and highly relevant experience growing third-party logistics providers by investing in technology, hiring talented people, and acquiring strategic businesses,"  he added, noting that these initiatives have been at the core of SEKO's growth in recent years.

"With Ridgemont's support, we will accelerate SEKO's capabilities and ultimately benefit our customers at the local and international levels. We have attracted outstanding partners in Ridgemont and Greenbriar and the future has never looked brighter for SEKO, our people and, most importantly, our customers." 
SEKO noted that it will continue to work with Greenbriar, whom it had a strong partnership with over the past five years.
CAlthough they are divesting their majority stake in the Company, Greenbriar will remain a significant equity partner through a new equity investment, which clearly demonstrates their continuing confidence in SEKO and what we can achieve with new investment from Ridgemont."
Next phase of expansion
The logistics company added: "We are entering the next phase of our growth with plans for additional acquisitions, investments in our technology platform as well as further expansion in key geographies in Europe, North America and Asia to better serve our clients' growing, global transportation and logistics needs in an increasingly complex and volatile world."
Founded in 1976, SEKO provides e-commerce logistics and shipping solutions, white glove delivery solutions, healthcare logistics and value-added freight forwarding services.
SEKO has over 120 offices in 40 countries worldwide.
"Ridgemont has known SEKO for many years and we have admired what the management team and Greenbriar have accomplished together," said Rob Edwards and Tim Dillon in a joint statement on behalf of Ridgemont.
"SEKO is a fantastic business – the company has a globally diverse operation with a difficult-to-replicate footprint and a remarkable high-touch service offering. We are excited to continue growing the company by expanding its global reach, broadening its unique capabilities and enhancing its strategic partner network," it added.
In a shift from purely organic growth since its founding in 1976, SEKO has recently acquired a compliance-focused freight forwarder, GoodShip International, and cross-border e-commerce specialists and airfreight forwarder Air-City.
SEKO has also acquired a majority position in its strategic partner Omni-Channel Logistics Australia to further solidify and grow its e-commerce and technology solutions for retailers, pure-play etailers, marketplaces and platforms.