DB SCHENKER NAMES NIKLAS WILMKING AS NEW CEO FOR APAC
January 19, 2021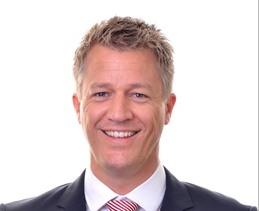 DB Schenker announced the appointment of Dr. Niklas Wilmking as CEO for the Asia Pacific region, effective January this year.
In a statement, the German logistics provider said Wilmking returns to the Asia Pacific region, based in its the Regional Head Office in Singapore, following his stint as Executive Vice President Global Airfreight at DB Schenker Head Office, responsible for the global airfreight network, flight operations, procurement, revenue management, operational excellence and digitalization.
In his role, Wilmking will lead DB Schenker's over 15,000 strong workforce across 20 countries in the region.
Since joining Schenker in 2002, Wilmking has held various operational and corporate leadership positions in Europe, Asia as well as Global roles, including leading the freight and logistics project for the Beijing Olympics, as well as the M&A integration for Bax Global and Schenker. He was also CEO of Schenker in Vietnam, as well as CEO of Star Global in Hong Kong which were subsidiaries of the Schenker Group. 
Prior to joining Schenker, Wilmking spent seven years in operational positions at Lufthansa.