HAMBURG AIRPORT CONFIRMS CARBON NEUTRAL OBJECTIVE FOR 2021
March 30, 2021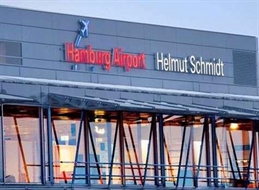 Hamburg Airport Helmut Schmidt confirmed its plans to achieve ACI Airport Carbon Accreditation Level 3+ certification this year despite the persisting impact of the coronavirus pandemic on the aviation industry.
"Despite the crisis, Hamburg Airport is pursuing its climate protection goals as a top priority. From the end of 2021, we aim to have fully CO2-neutral operations, making us the first airport in Germany to achieve level 3+ certification with Airport Carbon Accreditation," it said in a statement.
Airport Carbon Accreditation is an independent certification system from the ACI Europe airports association, independently evaluating and recognising airports for their efforts to manage and reduce CO₂ emissions.
Hamburg Airport said the building blocks of CO2-neutral airport operations are: reduced energy consumption, innovative technologies, alternative power for surface vehicles, conservation projects, and high quality offset certificates.
"Our declared goal is to reduce the proportion of offset certificates purchased, step-by-step, as soon as additional CO2 reductions can be achieved by our own actions," the gateway said, noting that the scope of measures that can be implemented depends on the airport's financial situation.
"Almost 100 percent of the vehicle fleet has already been converted to alternative engines and fuels (incl. synthetic diesel)," it added.
As one of Germany's busiest hub for both passengers and freight, Hamburg Airport noted that cargo remains the "bright spot" in its operations as the gateway recorded its first negative result in at least 25 years.
"The effects of the coronavirus pandemic have left deep scars in Hamburg Airport's balance sheet. This unprecedented crisis has resulted in the first-ever deficit of 113 million euros. Without a strict savings programme, the annual result would have been even worse," it said in a statement, noting that passenger volume alone collapsed by 73.7% from the previous year's figures.
"Hopes are now high for the 2021 summer market. Despite the crisis, the airport's sights are still firmly set on its climate protection targets. By the end of 2021, the company wants to achieve CO2-neutral operations."
"The one bright spot during this crisis remains cargo, with air transport ensuring medical supplies, for example," it said.