SAL APPOINTS HESHAM BIN ABDULLA ALHUSSAYEN AS ACTING CEO
June 28, 2021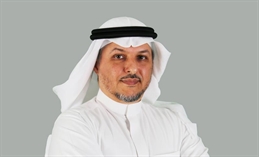 SAL Saudi Logistics Services (SAL) has announced the appointment of Hesham bin Abdulla Alhussayen as acting Chief Executive Officer replacing Omar Hariri, who will move to Saudi Ports Authority (Mawani) in the role of CEO effective July 1. 
The air cargo handler citing Fawaz bin Mohammed Al Fawaz, chairman of SAL, said in a statement that this "transitional period" will not affect SAL operations at all and will serve as a new opportunity to enhance SAL's logistics services at all of the Kingdom's main airports.
"Hesham Alhussayen has gained the trust of the Board throughout his time as SAL's Chief Operations Officer (COO) and has over 25 years of experience holding leadership positions at multiple prominent Saudi companies. We see huge possibilities to expand the business and deliver on our strategy," Al Fawaz said. "We are confident ... Hesham and his team will continue to deliver exceptional results and reach new milestones."
The SAL Chairman expressed gratitude to outgoing CEO citing how under his leadership SAL became an independent joint stock cargo ground handling company carved out from Saudi Airlines Cargo Company — which resulted in higher quality and more efficient services.
Hariri commented that he is leaving SAL "in a great place" and in the "capable hands of a truly high-caliber management team."
"I am fully confident in the ability of Hesham and his team to deliver on the Company's growth strategy and wish SAL all the best," he added.
The acting CEO for his part said: "I am grateful to the Board for entrusting me with this great leadership responsibility. SAL is moving ahead with our vision to be the logistics partner of choice in a dynamic and globally connected Saudi Arabia as per Vision 2030."