Basra Gateway Terminal (BGT), International Container Terminal Services, Inc.'s (ICTSI) operation at the Port of Umm Qasr in Iraq, has handled four million TEUs after nine years of operation in the country's busiest port.
The record volume was achieved during the recent unloading operation on the Yang Ming vessel YM Mutuality. 
In a statement, ICTSI said BGT is the only terminal in Iraq to have handled four million TEUs.
"We are thrilled to achieve this significant milestone, which is a testament to the hard work, dedication and expertise of our team who have consistently delivered exceptional service to our customers," said Romeo Salvador, BGT chief executive officer.
"We are proud to be the leading player in the Umm Qasr port, and will continue to invest in our people, services and port infrastructure as part of our unwavering commitment to the development of Iraq's port industry," he added.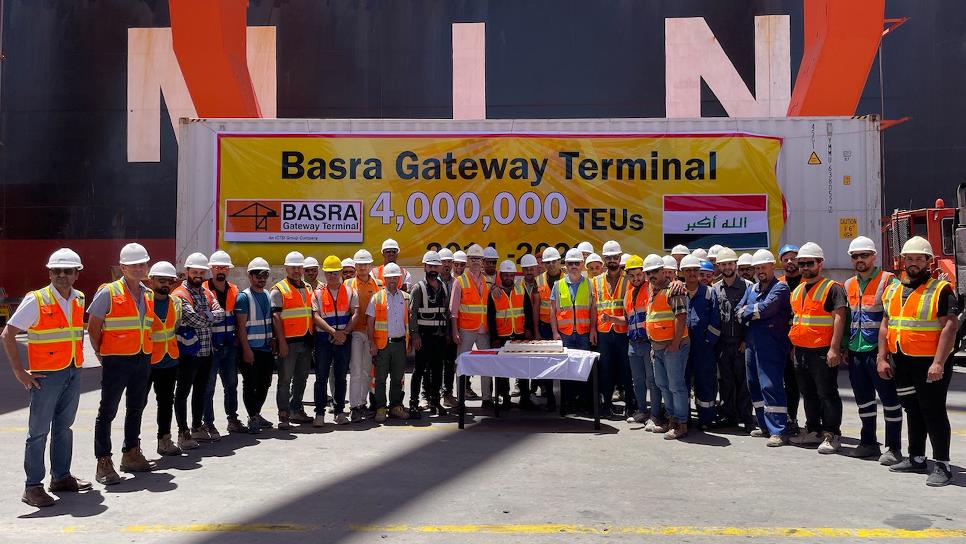 Source: ICTSI


ICTSI has invested more than US$300 million to modernize and expand the multipurpose terminal.
The port operator noted that the investment covers the construction of three new berths, rehabilitation of three existing berths, acquisition of new port equipment including post-Panamax ship-to-shore cranes — the largest port equipment in Iraq, and rollout of state-of-the-art systems — all of which has helped BGT consolidate its market leader position.
Currently, BGT is the terminal in the Port of Umm Qasr capable of efficiently handling 14,000-TEU container vessels, a value proposition that has helped attract new liner services.