DHL LAUNCHES ON-DEMAND DELIVERY IN HONG KONG
April 7, 2017
DHL Express has launched an on-demand service which enables e-commerce customers to choose from a number of delivery options for their shipments.

According to the company, the new service is a combination of a web application and an infrastructure investment.

When a customer makes an online purchase and chooses express delivery through DHL, an SMS containing a link will be sent to the recipient after pickup by DHL. The link goes to the web application giving a range of options, allowing the customer to schedule a delivery time, leave the shipment with a neighbour, give an alternate address, use a service point or locker, or put the delivery on hold due to vacation. One option which isn't available in Hong Kong is signature release, which means that the shipment can simply be dropped off without the need for a signature.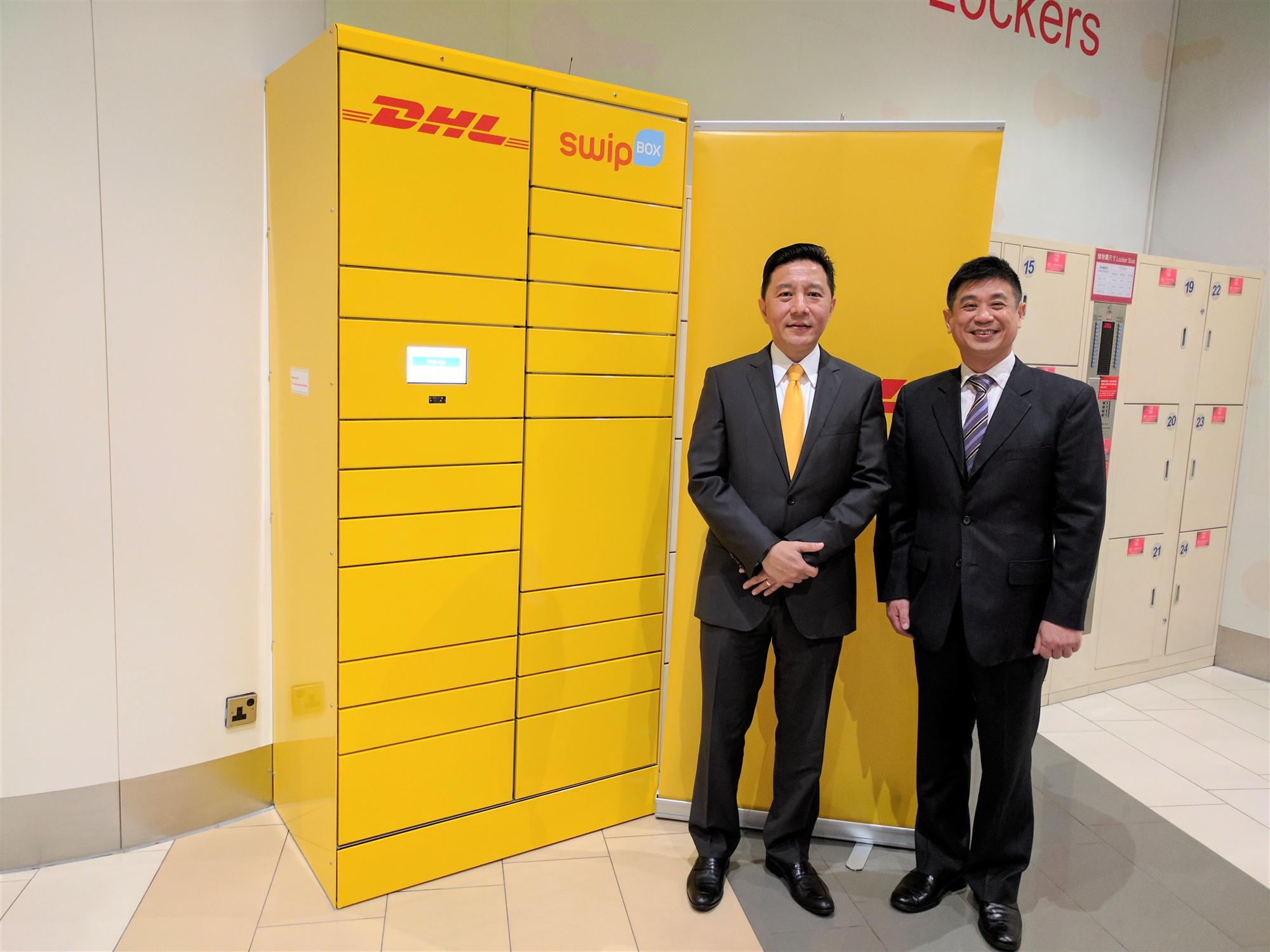 "We already have service points spread across Hong Kong Island and service centres in Kowloon and the New Territories," said Herbert Vongpusanachai, managing director of Hong Kong and Macau at DHL Express [left in photo]. "What we're adding is a partnership with 7-Eleven so that customers can also choose to pick up their shipment at their closest convenience store. We're also adding new DHL lockers in three locations to begin with. This is just the start of a great journey and more will be rolled out over time."

The service is expected to be in place in 100 countries by the end of 2017 to keep up with the growth of e-commerce.

"For DHL Express Hong Kong, 2016 was a year where we looked at putting in more investment and launching a new service," Vongpusanachai said. "As trade changes from business-to-business, i.e. sending from one company or industrial plant to another, to business-to-consumer, we're now seeing more residential delivery. As online shopping becomes more and more a part of our business, we're launching alternative services that will allow our customers to have the best experience."

DHL is particularly optimistic about the cross-border e-commerce market, which the company estimates to grow at a compound annual growth rate of about 25% from US$300 billion in 2015 to US$900 billion in 2020, twice as fast as the domestic segment.
"Today, 12% of Hong Kong exporters are already engaged in e-commerce," said Vongpusanachai. "We feel that this is only the start of a very robust growth segment."

The main e-commerce exporters, according to a DHL study, are China, the UK and the US, accounting for about 60% of all cross-border e-commerce but only 30% of the demand.

In Asia, the three fastest-growing markets are Hong Kong, Singapore and India, growing three times faster than the global average.

Vongpusanachai said that, in order to participate in that growth, DHL needs to further develop and improve its service experience, addressing the very reasons for which people shop online.

"They want better availability, a broader range and better quality," he said. "We want express delivery to remain a viable and high-quality experience. People expect faster delivery, high reliability and to be able to see where the shipment is."

In terms of the overall global volume, about 20% of DHL's shipments are B2C, but Vongpusanachai said that this is increasing every year and that he is confident about the success of the new on-demand delivery service.

"We think this is going to be a change of experience for the customer and we've already received some good feedback," he said. "For us, this is our way of making sure that we remain the highest-quality cross-border international express company for the future." 
By Jeffrey Lee

Asia Cargo News | Hong Kong