HFW EXPANDS ASIA-PACIFIC SHIPPING TEAM
August 2, 2017
Holman Fenwick Willan has added Toby Stephens [left] and John Forrester [right], previously based in London, to its partners on the Asia-Pacific shipping team, based in Singapore.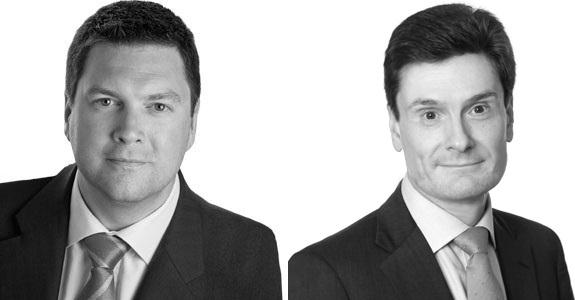 "Their arrival is timely, coming when the department was involved in several significant marine casualties and at a time when we are expanding our transactional legal offering," said Paul Apostolis, head of shipping in Singapore. "Their personalities and experience will contribute positively to forging a strong, vibrant marine team."
According to HFW, Stephens joins Apostolis, Robert Spearing, Andrew Shannon and William Pyle to strengthen the firm's casualty and response crisis management capabilities in Singapore and the wider region. He has particular expertise in the marine insurance and offshore energy markets and also has experience dealing with complex marine and energy casualties around the world.
Forrester has 30 years of experience in international ship, offshore and energy finance in Asia and Europe. He has acted for banks and export credit agencies on their shipping and offshore credit agreements and other marine finance products, as well as for shipbuilders, owners, operators and investors on shipping and offshore-related transactions.
"It's an exciting time for the maritime sector in the Asia-Pacific region and the relocation of John and Toby really enhances our offering in Singapore across ship finance and admiralty and crisis management," said Craig Neame, global head of shipping at HFW. "These moves also demonstrate the firm's continued commitment to growing our local, regional and international client base at HFW."