AIRLINES LAUNCH NEW CARGO ROUTES
October 20, 2014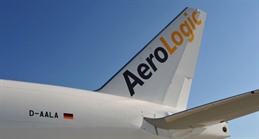 From October, four carriers will be launching new cargo routes to or from Asia.
Qatar Airways Cargo is starting a thrice-weekly service to Shanghai Pudong. The flight will be operated by a Boeing 777 Freighter, of which Qatar has seven.
MASkargo, the cargo subsidiary of Malaysia Airlines, is planning new flights to Zhengzhou, China, from late October. One will be a direct flight while the other will be routed via Labuan in East Malaysia. An Airbus A330-200F will operate the flights, both of which will be offered once weekly.
AeroLogic, a joint venture between Lufthansa Cargo and DHL Express, is introducing a new route to Hong Kong. Once a week, one of its eight Boeing 777 Freighters will fly from Frankfurt to Hong Kong via Ashgabat, Turkmenistan. The flight will return to Frankfurt direct from Hong Kong. AeroLogic currently flies several routings to Hong Kong from its base in Leipzig and from Frankfurt, via Bahrain, Bangalore, Dubai, Lahore and Milan.
Cathay Pacific Cargo is launching a Boeing 747-8 Freighter service to Calgary, with two different routings. The service will be offered twice a week. One flight will operate via Anchorage and New York, while the other will make an additional stop in Columbus, Ohio.