UPS ADDS CHINA-EUROPE LCL RAIL SERVICE
July 17, 2015
UPS has expanded its China-to-Europe rail offering by adding a Less-than-Container Load option from Zhengzhou to Hamburg for customers.
The service is part of the UPS Preferred product, which includes a portfolio of air, rail, ocean and ground freight services. The route from Zhengzhou to Lodz passes through Kazakhstan, Russia and Belarus.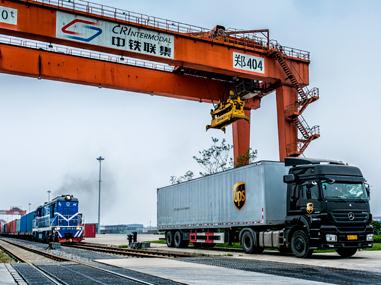 "Our UPS Preferred LCL service gives customers more transportation options to deliver on growing demand on one of the world's largest and busiest trade lanes," said Steve Flowers, president of UPS global freight forwarding. "Companies don't have to choose between speed and cost and can realize both."
Rail freight is less costly than air freight and faster than ocean freight.
This expansion reflects the company's commitment to infrastructural developments along China's Silk Road Economic Belt, according to UPS.
UPS already offers Full Container Load rail services from Chengdu to Lodz in Poland, and from Zhengzhou to Hamburg.