FORWARDERS BALK AT PAPER AIR WAYBILL SURCHARGES
October 20, 2014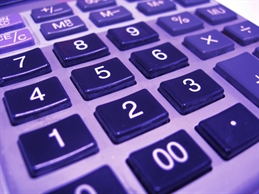 Airlines' push to speed up the proliferation of electronic air waybills through financial pressure is causing protests from their clientele. Forwarders bristle at higher charges for paper AWBs, arguing that the electronic regime should be brought about through incentives rather than penalties.
One of the first carriers to impose higher levies for paper documents was Lufthansa Cargo. It charges its customers €12 (US$15) per house AWB for every hard copy submitted, whereas its charge for HAWBs received electronically is €1.
This is still comparatively modest, commented Joe Delli Carpini, president of New York-based forwarder Cargo Tours. Some carriers, such as Turkish Airlines, have announced they will charge US$40 or more, he reported.
FIATA, the global forwarder body, has urged its members to unite in taking a stand against surcharges levied on paper AWBs, a call that was echoed by the British International Freight Forwarders Association.
IATA, which has stood at the cradle of the e-freight initiative and played the lead role in its development, has emphasized the need to move forward. Guillaume Drucy the airline body's head of e-freight, argued that if players in this industry are not changing the way it operates, other forces will make the changes for them.
Many forwarders stress that they are not opposed to e-freight as such. Olivier Layec, general secretary of forwarder Crystal Group, remarked that more and more realize that e-freight will be necessary to ensure their survival in the long run.
"We realize the tide of change is coming, and with it will be movement towards paperless shipping transactions," agreed Brandon Fried, executive director of the US Airforwarders Association.
But rather than drive forwarders into e-freight with a stick, the airlines should offer incentives that induce them to get on board, he thinks.
"Forwarders would rather see airlines providing encouraging incentives instead of punitive measures," he commented, calling for a more collaborative approach. "We need to work together to meet this challenge, striving for less paper instead of an immediate no paper approach."
There are still many obstacles. Cargo Tours is set up for e-AWB transmissions, so the higher charges do not affect it, but there are too many cases where paper is needed, Delli pointed out.
"In reality the problem is not here or Europe. Try explaining this to Brazil customs! Where they want stamps, signatures and whatever else you can put in original blue ink," he said.
The airlines are aware of this. "The key challenges to be overcome in promoting the widespread adoption of e-freight initiatives are the wide range of industry and government entities necessarily involved; and the fact that both electronic and paper systems need to operate in parallel during an extended transitional phase, unlike other applications where a 'big bang' cut-over can be implemented," said Andrew Herdman, director general of the Association of Asia Pacific Airlines.
In addition, small forwarders face the challenge of harmonizing their system with those of their partners in other countries, Layec noted.
He reckons that other elements of the supply chain should be moving in the same direction. Ideally there would be a common thread between air and maritime transportation modes, but the shipping lines have not made any move in terms of an electronic bill of lading, he noted.
On the air cargo side, the push for the adoption of the e-AWB is making visible headway. August saw a record-setting increase of 2 percent in e-AWB penetration, helped by the fact that over 77 airlines and 1,400 forwarders had signed up to the multilateral e-AWB agreement. At this momentum, the industry is set to exceed its target for e-AWB penetration for this year – with or without surcharges for paper documents.
By Ian Putzger
Air Freight Correspondent | Toronto