DHL OPENS MELBOURNE GATEWAY FACILITY
August 18, 2015
DHL Express has launched operations at its A$20 million (US$14.8 million) Melbourne Gateway air freight facility.
The 14,800m2 facility has direct airside access is the only one belonging to a logistics company at the Melbourne Airport. It consists of a 5,300m2 warehouse, office space and other open areas, and is capable of handling more than 53,000kg every day, according to DHL.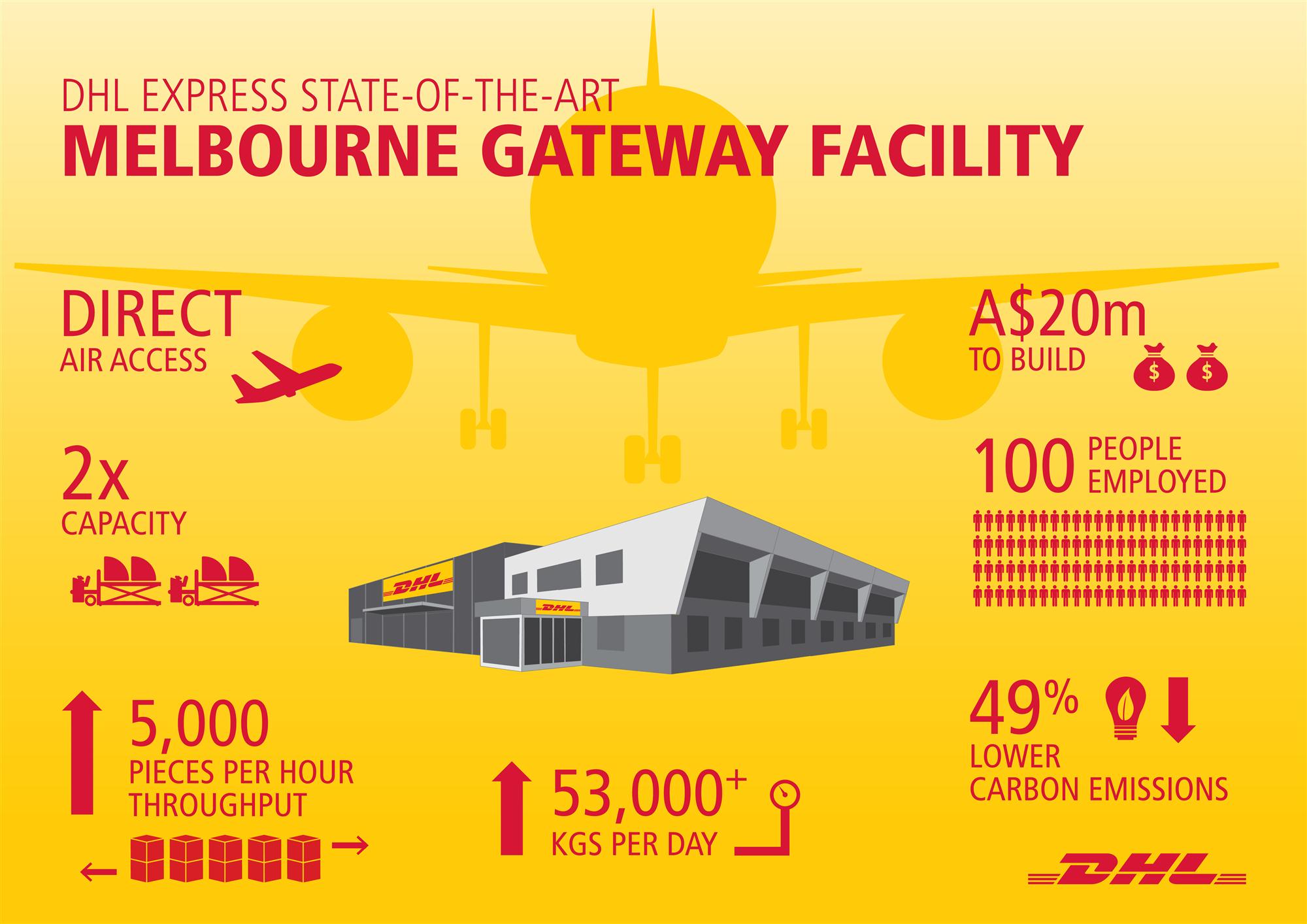 "I'm pleased to officially open our new Melbourne Gateway facility, which enables local businesses to trade with customers around the world," said Jerry Hsu, CEO of DHL Express in the Asia-Pacific. "The newly minted China-Australia Free Trade Agreement and other established free trade agreements have enabled Australian exports with greater access to international markets. China is Australia's largest export market for both goods and services, accounting for nearly a third of Australia's total exports, and a growing source of foreign investment. Going by previous FTAs with countries such as Korea and Japan, demand for Australian exports is only set to increase especially in the dairy, horticulture, mining and services sectors."
Gary Edstein, senior vice president of DHL Express Oceania, said that the company needed to more than double the size of the previous facility because of strong growth in exports from Melbourne.
"Almost 30% of our Australian volume currently passes through the Melbourne Gateway, highlighting the trade requirements the Victoria state demands," said Edstein. "This investment shows our commitment to offering Australian businesses the highest quality express delivery service globally."
According to DHL, some of the features at the facility include two X-ray machines to scan shipments, three telescopic conveyors that double shipment loading and offloading frequency, 100 closed-circuit televisions that provide 24-hour monitoring, and an onsite LED panel which monitors flight information. There are also dedicated customs and quarantine offices within the facility itself.
The five main outbound trade lanes that DHL expects to benefit from the new Melbourne Gateway are New Zealand, mainland China, USA, Singapore and Hong Kong. Key export commodities include coal, iron ore, gold, meat, wool, alumina, wheat, machinery and transport equipment, according to the 2014 DHL Global Connectedness Index.