APM TERMINALS APPOINTS NEW HEAD OF ASIA; WILL MOVE REGIONAL HQ TO SINGAPORE
June 11, 2021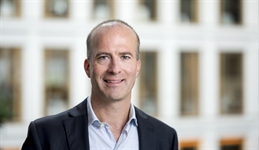 APM Terminals announced that Tim Smith, its current Head of Asia Region at APM Terminals will retire at the end of August and will be succeeded by Jonathan Goldner, current Chief Commercial Officer at APM Terminals. 
In a statement, it said Smith has been with APM Terminals in Asia since 2018 and prior to that with A.P. Moller – Maersk in Asia since 2005 in various senior leadership roles, most notably as Regional Director for North Asia for Maersk Line and Chairman of Maersk China.
In his current role, APM Terminals noted that Smith was instrumental in putting the Asia region on the "path to profitable growth" not least by supervising important infrastructure investments, such as the expansion project in Yokohama, Japan.
It said His experience was also a valuable asset in establishing long-standing relationships with the company's joint venture partners and government officials, facilitating fruitful cooperation with all stakeholders across geographies.
Smith expressed his gratitude to APM Terminals and noted his desire to spend time with family and engage in charity work — all while remaining as part of the APM Terminals community as a board member for some of our Asian companies.
Meanwhile, Goldner will succeed Smith on September 1. Jon has been with A.P. Moller – Maersk for more than 24 years and has held leadership positions in the US and China, including as MD of APM Terminals Tacoma and General Manager of East China for logistics at Maersk.
In his recent role, Goldner played a lead role in helping the company become even more customer-centric, according to APM Terminals' statement.
Regional HQ headquarters in Singapore
"I am thrilled with this new opportunity and look forward to working closely with our teams across Asia, which is a key region for APM Terminals. Both our own terminals, as well as facilities where we are joint venture partners play a key role in Asian and global supply chains," Goldner said.
In addition to the leadership change, APM Terminals said going forward, it will also base its regional headquarters for Asia in Singapore and office relocation from Hong Kong will take place over the coming months.