NOMINATIONS NOW OPEN FOR THE 2015 AFLAS AWARDS
November 25, 2014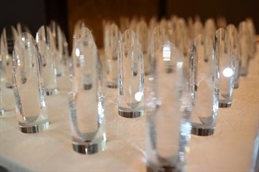 How do you judge the best freight, logistics and supply chain companies active in the region? That is the question Asia Cargo News will answer, with the nomination period for the 2015 Asia Freight, Logistics and Supply Chain Awards (AFLAS) now open.
As ever, the Awards are designed to honour the respective winning organisations for demonstrating leaderhip as well as consistency in service quality, innovation, customer relationship management and reliability. We welcome your input in helping to determine this years Shortlist.
This year's Awards have been expanded to include best Trade/Shipping/Maritime Law Firm, and with cargo terminals getting ever larger, the Best Container Terminal Category has been simplfied to two categories of over and under 4m TEUs. Please take a few minutes to complete as much of the nomination form as you feel able to. It is up to the service users to use their overall, firsthand experience to determine which service providers should be nominated. Guildelines for each category are included on each nomination page.
Following the nomination round, the names of the top eight nominees will appear in the final ballot. A technical evaluation round will be carried out by Asia Cargo News to ensure that only nominations meeting the technical criteria are valid.
To nominate firms, please click here to open and complete the nomination survey. Nominations end on December 16.