SHORTLISTED REVEALED FOR THE 2015 ASIAN FREIGHT LOGISTICS AND SUPPLY CHAIN AWARDS
January 12, 2015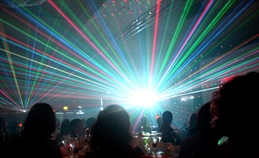 Who are the best freight, logistics and supply chain companies active in the region? That is the question Asia Cargo News will answer at the 2015 Asia Freight, Logistics and Supply Chain (AFLAS) Awards.
The Awards are designed to honour the respective winning organisations for demonstrating leaderhip as well as consistency in service quality, innovation, customer relationship management and reliability. 
Following the nomination round, the names of up to eight nominees have been shortlisted for each Award category. This year's Awards include Best Trade/Shipping/Maritime Law Firm, and with cargo terminals getting ever larger, the Best Container Terminal Category has two categories of over and under 4m TEUs.
Please take a few minutes to complete as much of the voting form as you feel able to. It is up to the service users to use their overall, firsthand experience to determine which service providers should be selected. Guildelines for each category are included on each nomination page, and obviously no-one can vote for their own company, nor any category they would not reasonably be expected to know.
To vote, please click here to open and complete the form. Votings end on April 12, and only full completed forms will be counted.