CATHAY PACIFIC CARGO LAUNCHES NEW CARGO-BOOKING PLATFORM IN THE MIDDLE EAST
December 8, 2021
Cathay Pacific Cargo said it is progressively launching Click & Ship, its new digital booking platform, across its network starting this month.
It said Click & Ship seeks to ensure booking transparency and speed while offering visibility and rates with instrant confirmation 24/7.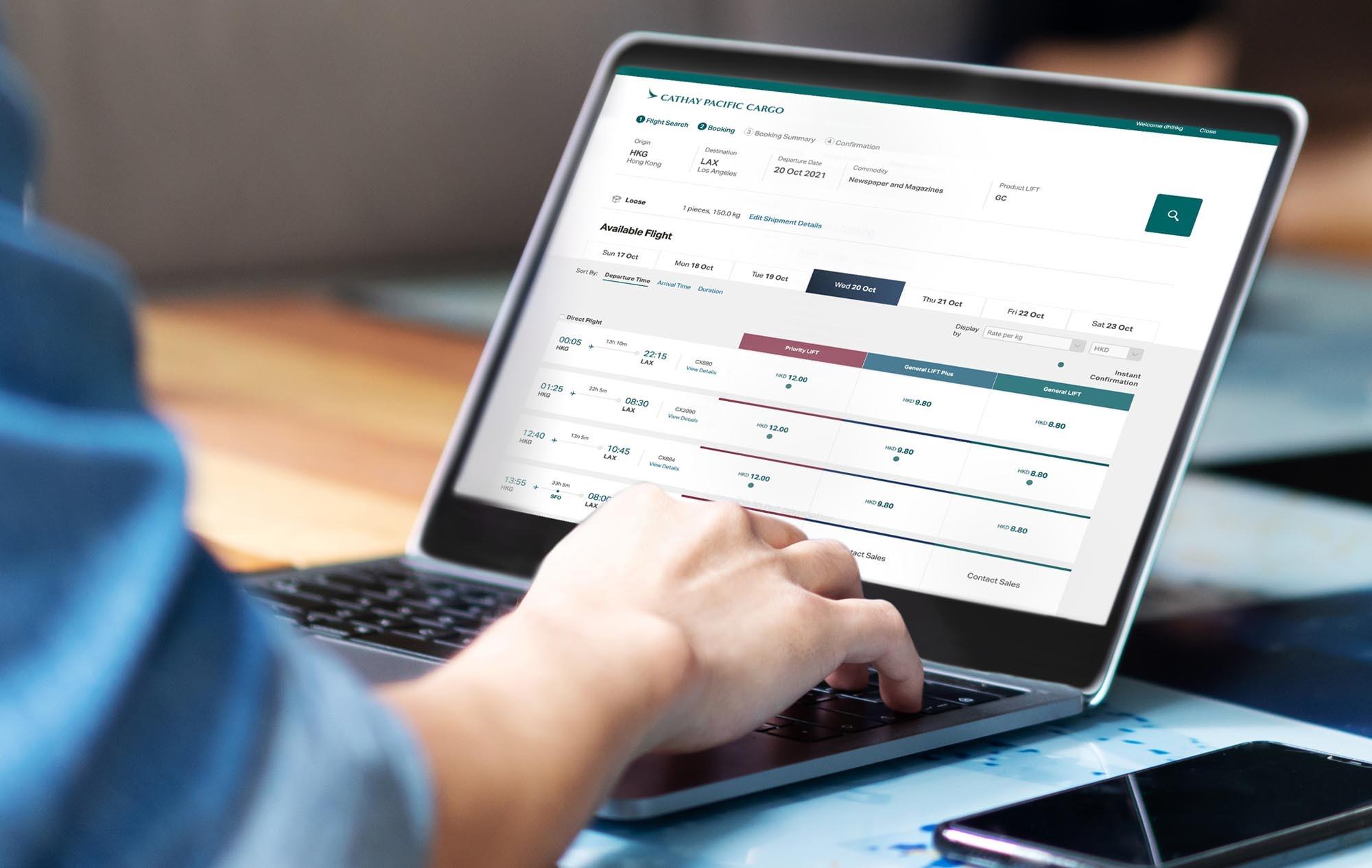 "Customers in the Middle East, particularly in UAE and Bahrain can view prices and capacity, and book cargo with instant confirmation in just three steps through the intuitive booking interface," the Hong Kong-based carrier said.
It said digitalisation and automation are central to Cathay Pacific Cargo's vision to become the world's most customer-centric air cargo service brand.
"Our customers globally have been telling us that they want a quicker and more efficient way to book shipments at any time," said Rajesh Menon, regional head of Cargo, South Asia, Middle East and Africa.
"We listened. We are rolling out Click & Ship progressively across our network including the Middle East. We aim to make real-time flight schedules, space availability, allotments, and updated rate information available on www.cathaypacificcargo.comandwww.ezycargo.comforall Cathay Pacific Cargo customers over the next year."
It said over the past 20 years, the air cargo industry has continued to rely on manual processes and email confirmation for shipment bookings, while the passenger airline industry has evolved to enable customers to book tickets and other services online.
End-to-end digitalisation of cargo
Meanwhile, Cathay Pacific Cargo sought paperless operations and automation of manual processes in the airfreight industry, working with its majority-owned subsidiary and IATA e-freight partner, Global Logistics System (HK) Co., Ltd (GLSHK).
It said the launch of Click & Ship "marks a bold leap forward in the end-to-end digitalisation of air cargo."