FEDEX UPGRADES BREAK-BULK SERVICE TO BOOST ASIA PACIFIC CROSS-BORDER TRADE
April 7, 2022
FedEx Express (FedEx) said it has enhanced its break-bulk shipment service by cutting transit times for shipments from the Asia Pacific region to six destinations.
In a statement, FedEx said through its FedEx International Priority DirectDistribution® (IPD), transit times will be shortened to 1-3 days from 2-4 days.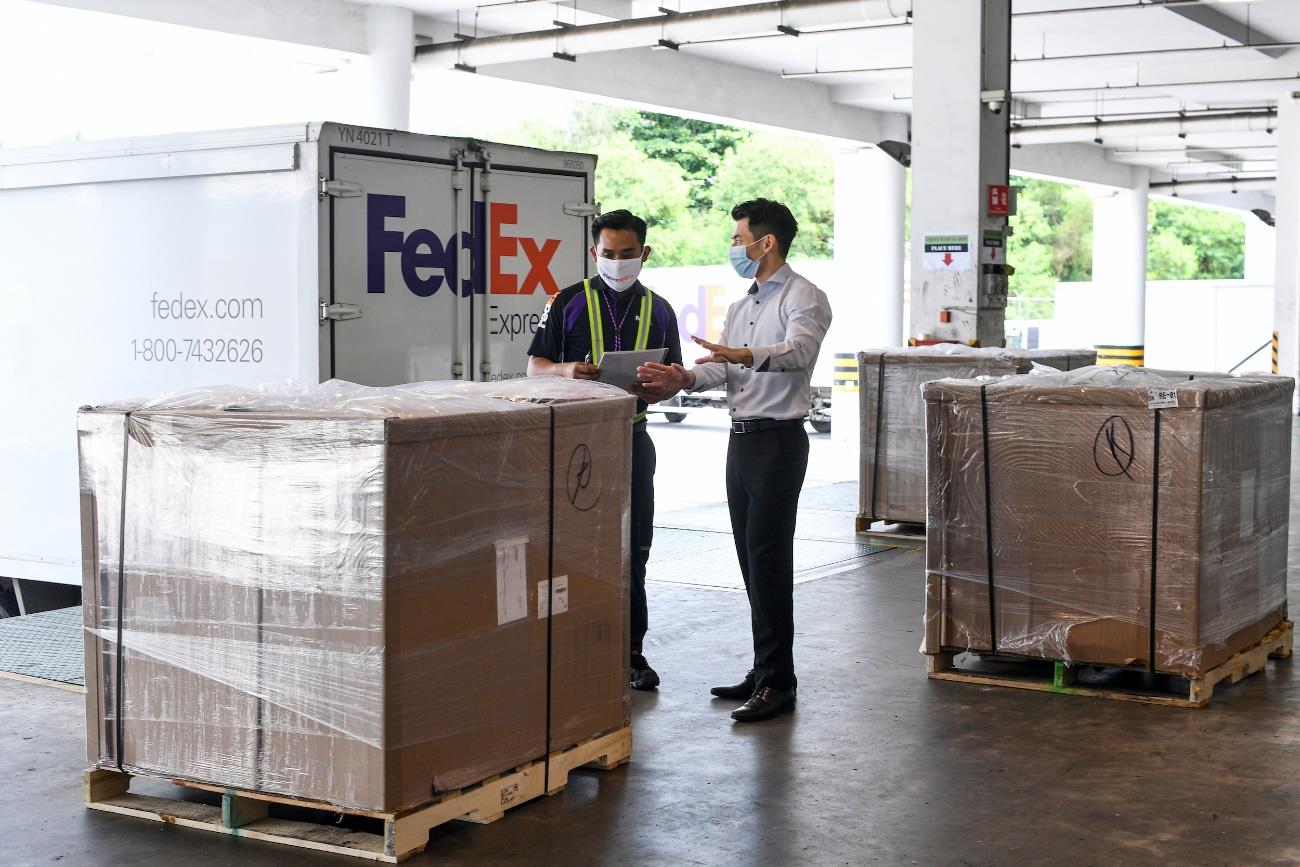 "Customers in Australia, Hong Kong, New Zealand, Singapore, South Korea, and Taiwan in the APAC region can enjoy the same level of transit time as they would get from FedEx core express international delivery service  FedEx International Priority (IP), without incurring additional costs when shipping goods to these six destinations," FedEx said.
The service enhancement comes at a time when cargo demand continues to grow in the APAC region.
According to the latest data from IATA, APAC air cargo demand grew by 4.9% YoY in January 2022, which is nearly double that of the global average (2.7% YoY) thanks to active cross-border trade in the region.
FedEx also cited a recent study by Asia Development Bank which revealed that intra-regional trade momentum has continued to grow over the course of the pandemic — helping to shield Asian economies as supply chain bottlenecks and virus prevention measures have disrupted trade elsewhere.
"The enhanced IPD solution streamlines the cross-border delivery process by allowing APAC businesses, including e-tailers, to consolidate packages within the destination country/territory into a single shipment at their manufacturing location. Consolidated goods are then shipped internationally where they clear customs under a single invoice," FedEx said.
It added that it then unpacks the shipment at the destination and sends the individual packages to multiple locations within the destination country/territory.
"The ongoing global pandemic has made reliability and supply chain resilience top of mind for businesses of all sizes. To help them manage their supply chains effectively, we remain committed to bringing more effective international shipping solutions to our customers in the region," said Salil Chari, senior vice president, marketing and customer experience, Asia Pacific, Middle East, and Africa (AMEA), FedEx Express.
"With intra-regional trade set to contribute to more than 20% of the world's trade growth by 2030, this enhancement to International Priority DirectDistribution® (IPD) gives an extra boost to our customers, helping them improve their speed to market through a leaner logistics flow, without having to invest in additional logistics infrastructure," Chari added.