DHL CONTINUES TO MOVE COVID-19 SHIPMENTS — HITS 2.3B MILESTONE
April 12, 2022
DHL Global Forwarding has recently transported the newly approved Covid-19 antiviral pills from the production site in Italy to its destination in Thailand pursuing its commitment to vaccine deliveries.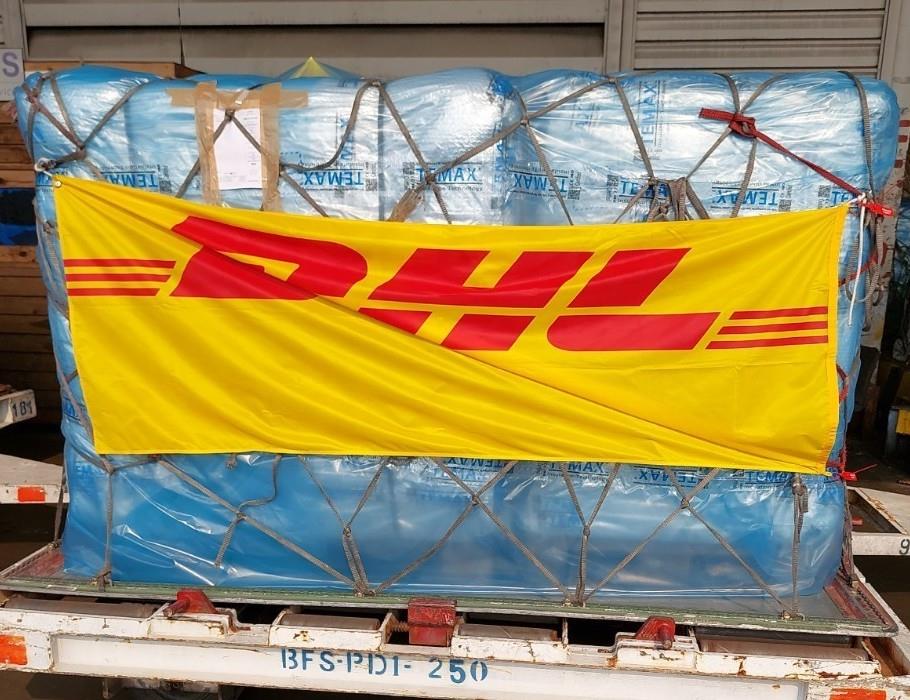 The freight specialist arm of Deutsche Post DHL Group said globally, the Group has shipped over 2.3 billion shipments of vaccines across 176 countries.
"In Thailand, we worked with our sister division, DHL Express, to transport Covid-19 vaccines last year. We are pleased to support Thailand's next phase of managing the pandemic and returning to normalcy by delivering the Covid-19 antiviral pills," said Thomas Tieber, chief executive officer, DHL Global Forwarding Southeast Asia.
"The transportation of the antiviral pills is similar to regular pharmaceutical goods transported at a range of 15-25 degrees Celsius, without the need for ultra-cold temperature control used for shipping Covid-19 vaccines."
Kelvin Leung, chief executive officer, DHL Global Forwarding Asia Pacific, said it is a privilege on the part of DHL to continue moving Covid-19 related shipments from vaccines to antiviral pills.
"Since 2020, we have transported the urgently needed vaccines to the Asia Pacific region, including remote areas, to ensure that people have access to it," Leung said. "We continued that effort by bringing in the Covid-19 antiviral pills to South Korea, the first country in the Asia Pacific to receive the treatment, and to Singapore this year."