BOLLORÉ LOGISTICS TO EXPAND IN LUXURY, PERFUMES, COSMETICS LOGISTICS WITH NEW APPOINTMENT
April 19, 2022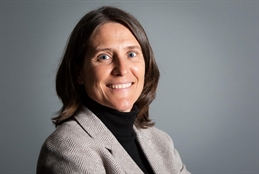 Bolloré Logistics is seeking to grow its luxury, perfumes, and cosmetics verticals worldwide with the announcement of a new appointment to oversee this development.
The French transport and logistics company named Nathalie Leger as global VP of the Luxury, Perfumes, and Cosmetics vertical at Bolloré Logistics.
"In her new role, Nathalie joins the Executive Committee of Bolloré Logistics and will be now responsible for leading Bolloré Logistics' global development and business strategy in the luxury, perfumes, and cosmetics verticals," Bolloré said. 
Bolloré noted that Leger joined Bolloré Logistics in 2015, first in Singapore where she was in charge of a Regional Distribution Center for key accounts in the Luxury, Perfumes, and Cosmetics sectors.
She was then appointed Supply Chain Director Americas for Bolloré Logistics, and was based in the United States for three and a half years.
"I am very happy to be joining the Bolloré Logistics teams, and supporting the company in the development of these fast-growing sectors, which are undergoing a major transformation as a result of the health crisis and changes in consumer behaviour," Leger said.
Having collaborated with some of the biggest names in the sector for over 50 years, Bolloré Logistics said it has developed strong expertise in the perfumes and cosmetics industry.
The Company supports the major brands with their supply chain on a daily basis, providing innovative solutions in response to key challenges such as optimising transport costs, inventory management, and deadlines