ETIHAD CARGO APPOINTS VICE PRESIDENT - COMMERCIAL
May 12, 2022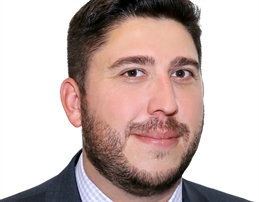 Etihad Cargo, the cargo and logistics arm of Etihad Aviation Group, has appointed Tim Isik as vice president – commercial to oversee the carrier's global commercial operations.
In a statement, Etihad said Isik will be based in Etihad Cargo's headquarters in Abu Dhabi.
Isik joins Etihad Cargo from American Airlines, where he gained over a decade of experience working within the aviation and air cargo sectors.
In his new role, the carrier said Isik will oversee the development and deployment of the carrier's sales strategy and be responsible for further growing Etihad Cargo's strategic relationships, executing sales and marketing plans, and driving team performance.
Isik will also lead Etihad Cargo's commercial operations globally, supported by Latha Narayan, Etihad Cargo's director – commercial Asia Pacific, Australasia, and Indian Subcontinent, and Mark Faulkner, director – Cargo Commercial West.
Meanwhile, Etihad noted that Isik will report to Martin Drew, senior vice president – Sales & Cargo.
"Etihad Cargo is delighted to have Tim on the team. I am confident his knowledge and expertise will contribute to Etihad Cargo's continued growth, enabling the carrier to further strengthen its position as the air cargo partner of choice," Drew said.