KUEHNE+NAGEL APPOINTS SIEW LOONG WONG AS HEAD OF ASIA PACIFIC REGION
August 2, 2022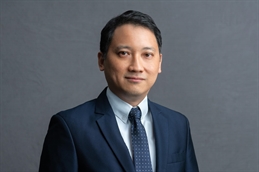 Kuehne+Nagel has announced the appointment of Siew Loong Wong as its head for the Asia Pacific region.
The logistics provider noted that Siew Loong, a Singaporean, brings more than 20 years of professional experience in the logistics industry having served in multiple leadership roles in Asia.
Most recently he was Kuehne+Nagel's regional co-head for the Asia Pacific and was responsible for Greater China and the successful acquisition of Apex International.
Prior to that, he served as the company's regional manager for North Asia Pacific between 2015 – 2019.
Siew Loong began his career at NOL Group. Before joining Kuehne+Nagel in 2015, he served as Global Chief Financial Officer at APL Logistics.
"These are exciting but also challenging times for the industry in a rapidly evolving Asia Pacific region," said Siew Loong.
"I look forward to working with our talented team of experts to deliver a seamless logistics experience for our customers, helping them to fulfil their commitments and realising their business objectives."