BOLLORÉ MAKES NEW APPOINTMENT AS IT EXPANDS INTO HIGH-TECH AND TELECOMMUNICATIONS
October 17, 2022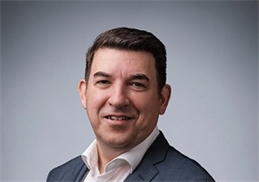 Bolloré Logistics has appointed Kris Jacobs as global VP high-tech & telecom as the company further expands into the sectors.

In its announcement, Bolloré noted that the double-digit global growth in the high-tech and telecommunications sector requires fine-tuned and
agile logistics.
"Over the years, Bolloré Logistics has acquired solid expertise in designing adaptive
supply chains and their portfolio already includes the biggest players in the market," the French logistics company said.

"In order to give an extra dimension to this promising vertical market, Bolloré Logistics has appointed
 Kris Jacobs as Global VP High-Tech & Telecom," it added.
Jacobs was previously head of global industrial
accounts in the ASPAC region and based in Singapore. He will now be responsible for leading Bolloré
 Logistics' global development for the high-tech and telecom vertical.

Bolloré  said Jacobs knows the company well, having been with them for 8 years.
"I have great confidence in Kris and I am counting on him to develop this business and to attract new 
customers. He is a true professional and his knowledge of the company will enable him to develop
operational, human and commercial synergies within our global network," said Olivier Boccara,
 executive VP Sales and Marketingof Bolloré Logistics.

Bolloré noted that the supply chain of the high-tech and telecom sector is particularly sensitive.
It has to coordinate supply 
from suppliers all over the world and in particular from emerging countries.
"Our goal is to design logistics
 processes that reduce costs while ensuring continuity of production, using an approach of just-in-time
delivery and on-demand manufacturing," Bolloré  said.
Meanwhile, Jacobs welcomed his new appointment and 
said he will rapidly identify
 new targets and objectives and will outline the roadmap to position Bolloré Logistics as a key logistics
player in this sector.