CMA CGM LAUNCHES SERVICE CONNECTING BANGLADESH, INDIA WITH THE GULF
March 13, 2023
CMA CGM said it is looking to launch a service that would connect Bangladesh and India with the Gulf citing the growing importance of the regions to maritime trade.
The new service called "BIGEX" will follow the Chittagong - Colombo - Mangalore - Nhava Sheva - Mundra - Jebel Ali - Abu Dhabi - Chittagong port rotation.
It will have connection opportunities via Colombo, Jebel Ali, Abu Dhabi, Nhava Sheva and Mundra with CMA CGM services calling Europe, Africa and America.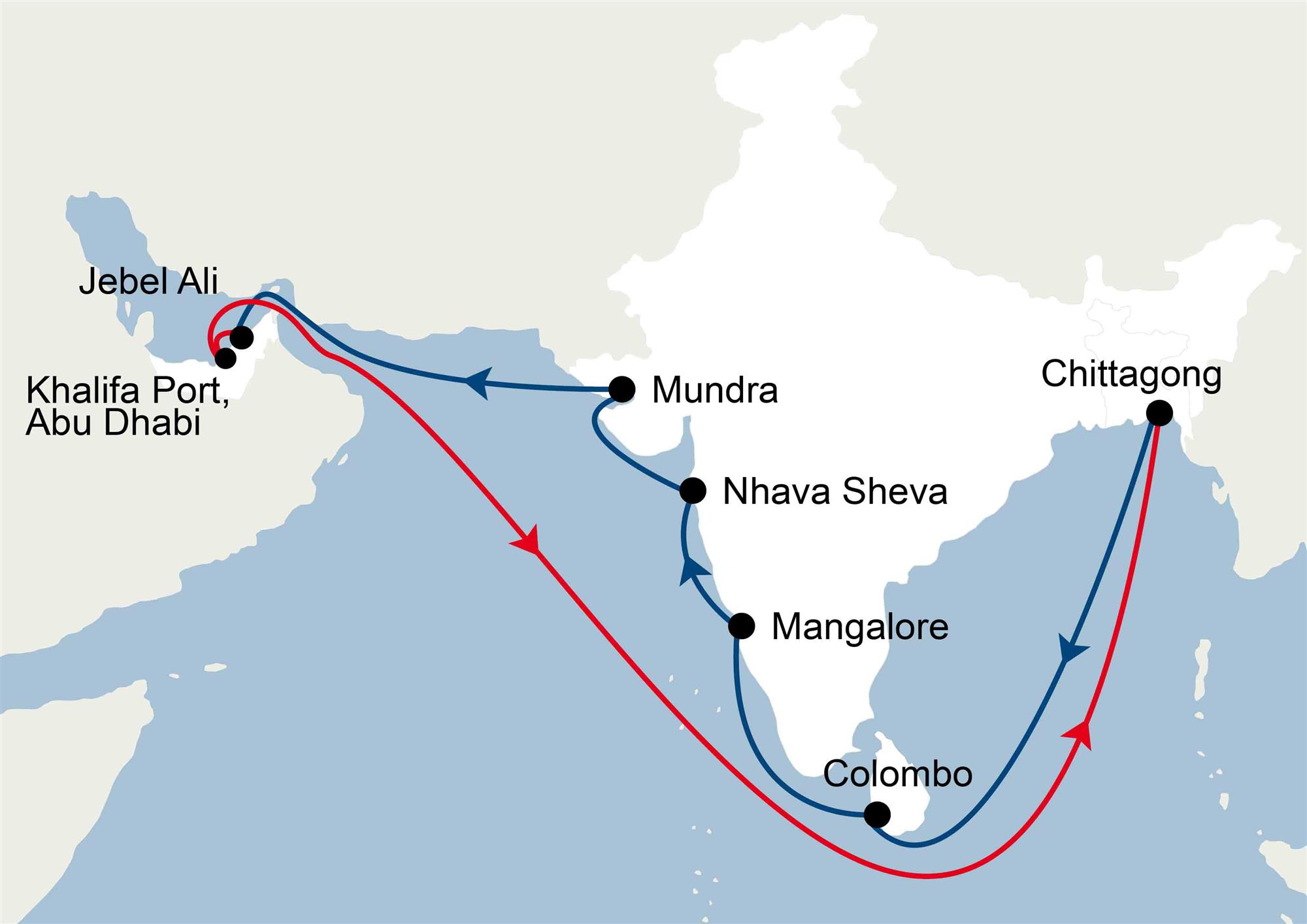 Source: CMA CGM


"Sea trade between the Indian subcontinent and Gulf countries has been instrumental in the development of what would later become one of the world's most dynamic regions. This is why we are proud to launch BIGEX service, the fastest and only direct service connecting Bangladesh to the Gulf markets," CMA CGM said.
The ocean carrier noted that the weekly service would commence with m/v "HONG AN" voy. 0UW01W1MA, ETA Chittagong April 5, 2023.
The new service will be operated using three 1,700 TEU vessels.
"This brand new service comes to support our customers' development in the Bangladesh-India-Sri Lanka-Gulf corridor," CMA CGM added.