CAINIAO GETS GREEN LIGHT FOR IPO PLANS IN THE NEXT 12-18 MONTHS
May 19, 2023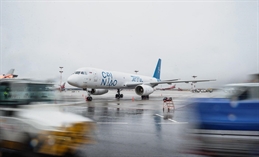 Cainiao, the logistics arm of the Alibaba Group, has secured a go-ahead from board members of the Chinese e-commerce giant, for its earlier announced initial public offering (IPO).
"Alibaba's logistics arm Cainiao [is] green-lit to pursue initial public offering," Alibaba Group said on May 18, adding that it targets "ompleting Cainiao's IPO in 12 to 18 months."
Cainiao provides supply chain, logistics and delivery services to consumers and merchants that are customers of the Taobao & Tmall Group, AIDC, as well as third-party customers.
Alibaba currently holds a 67% equity interest in Cainiao.
"Other shareholders in the business group include strategic investors in the logistics industry and global institutional investors," it added.
Daniel Zhang, chairman and CEO of Alibaba, said Cainiao has "over the years established differentiated customer value propositions, stable and well-defined business models and a clear path to profitability."
Zhang noted that Cainiao is "ready to go public."
The platform company announced in March 28 that it would embark on a "historic restructuring" to empower its businesses to become more agile, enhance decision-making, enable faster responses to market changes, and promote innovation.
"We are taking concrete steps towards unlocking value from our businesses," Zhang said.
Under the new structure, Alibaba will act as the holding company of six major businesses and various other investments, each independently managed by its own CEO and board of directors or equivalent governing body.
Also on Thursday, Alibaba reported fourth-quarter profits, which were above consensus estimates.
Cainiao, in particular, posted quarterly revenue, before inter-segment elimination, up 15% year-over-year at RMB18.92 billion (US$2.70 billion).