GEODIS MAKES MANAGEMENT BOARD APPOINTMENT
July 3, 2023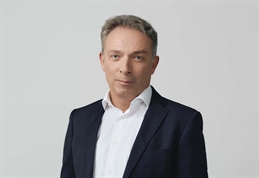 GEODIS has appointed François Bottin as executive vice president of digital and technology, and will become a member of the Group's Management Board, which is chaired by Marie-Christine Lombard, chief executive officer of GEODIS.
In the announcement, GEODIS noted Bottin's 25 years of experience in the management of digital, data and IT programs and in managing international teams in the transport and logistics sector.
His career included key program and team management positions with a leading player in maritime transport and logistics.
Bottin also played a key part in this company's digital transformation, covering applications, methodology, processes and HR.
GEODIS said he joined the company in 2020 to take responsibility for Group applications and the roll-out of digital and data transformation programs.
"His strategic vision and experience in transformation management are invaluable assets in supporting the Group's development in a fast-moving, increasingly digital and data-driven environment," the international transport and logistics company said.