DP WORLD TO ADD 3M TEUS OF NEW CONTAINER HANDLING CAPACITY BY END 2023
August 15, 2023
DP World expects to add approximately three million Twenty-Foot Equivalent Units (TEUs) of new container handling capacity by the end of the year, adding much-needed infrastructure and capacity to boost global supply chain resilience. 

DP World said it currently manages approximately 9% of the world's handling capacity, putting it among the top five global port operators.
The expansions will take its total gross capacity to 93.6 million TEUs, helping meet growing demand in key trade markets.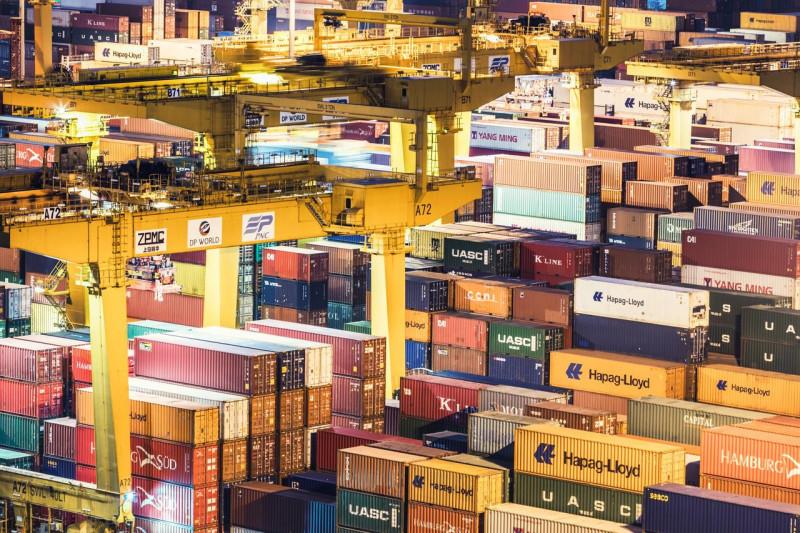 [Source: DP World]

In a statement, DP World said key expansions would be completed this year in Caucedo (Dominican Republic), including an additional 1.2million TEU, Yarimca (Türkiye) projected an additional 579,000 TEU, Sokhna (Egypt) adding 500,000 TEU, Jeddah (Saudi Arabia) with an additional 200,000 TEU, among other key markets. 

Supply chain advisors, Drewry, forecast global container throughput will grow to 932 million TEU by 2025, up from 858 million TEU in 2021.
The firm's capacity expansion plans come at a vital time with inflation, increased cost of living and geopolitical uncertainties causing concern about global trade and fuelling demand for faster, more resilient supply chain solutions. 

According to DP World's recent Trade in Transition 2023 report, businesses are still prioritising growth through market expansion, citing the key drivers of export growth in 2023 to be growing demand and expansion of operations into new markets.
The report also revealed the use of technology as the top reason executives remain optimistic about global trade. 

"We are committed to investing in our infrastructure to meet the growing demand for trade. These capacity additions will further strengthen our position as a leading global supply chain solutions provider connecting economies, businesses and consumers around the world," said Sultan Ahmed Bin Sulayem, group chairman and CEO of DP World.
Tiemen Meester, COO of Ports & Terminals, DP World, said the company has to take a "longer-term view of global economics, looking at how demand will change and how we can meet it in the most efficient way."
"Our medium-term target is to reach 100 million TEU a year, subject to demand," he added.
Digitalisation initiatives 

Alongside the physical expansion, DP World noted that the projects also focus on digitalisation — implementing new technology and modern Terminal Operating Systems, which will further increase capacity by automating and streamlining operations within each port, thereby enabling a greater flow of trade and more efficient processes for customers. 

It said that by introducing automated equipment and smarter ways of working, DP World expects to significantly boost its handling capacity within the same physical footprint.
Furthermore, automated equipment powered by electricity replaces fossil fuelled equipment, thus cutting CO2 emissions for DP World and its clients drastically. 

In March, DP World announced the first commercial use of its revolutionary BOXBAY high-bay storage system at the Pusan Newport Corporation (PNC) terminal in South Korea. DP World has a 66% stake in PNC, which operates one of the highest-performing container terminals in Asia with a capacity of 5.3 million TEUs.
It said that the addition of BOXBAY's technology will allow PNC to boost its efficiency even further. 

DP World is also set to commence operations at Indonesia's 600,000 TEU Belawan New Container Terminal (BNCT) in North Sumatra by the end of the year.
DP World said it would work to increase BNCT's capacity to 1.4 million TEUs and attract more direct calls, reducing reliance on regional hub ports and strengthening its position as a major trade and logistics gateway in the Malacca Strait, a major shipping route. 

In February, DP World also won a major concession to develop, operate and maintain the Tuna-Tekra mega-container terminal at Deendayal Port on the western coast of India.
It said that once complete, the terminal will include a 1,100-metre berth and handle 2.19 million TEUs/year, helping unlock future container traffic growth in India, catering to exports and imports from Northern, Western and Central India, reducing logistics costs and enhancing efficiencies across supply chains.