DIMERCO, CATHAY CARGO CONDUCT SINGAPORE TO DONGGUAN AIR-SEA PILOT
August 30, 2023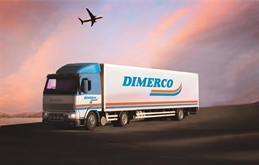 Dimerco and Cathay Cargo conducted a multimodal trial between Singapore and Dongguan, an industrial city in China.
Dimerco said in a statement that it developed the Air-Sea solution to provide a faster alternative to the Air-Truck service mode.
"In an industry-first, global freight forwarder Dimerco has partnered with Cathay Cargo to conduct a successful pilot of a new Air-Sea solution transporting shipments from Singapore to Dongguan, China via Hong Kong, shaving up to a full day of the established Air-Truck schedule," it said.
"Dimerco developed the Air-Sea solution to provide a faster alternative to the Air-Truck service mode."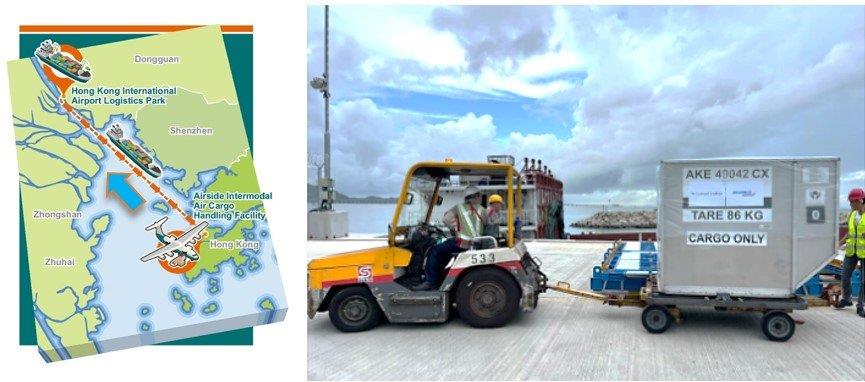 [Source: Dimerco]


The global freight forwarder noted that its team 
worked closely with Hong Kong International Airport (HKIA) to optimize the transit time for a shipment of integrated circuits for a leading semiconductor distributor.
Originating in Singapore, the shipment travelled by air to HKIA, then by sea to the Port of Dongguan (DGM) by truck to DGM Logistics Park and on to the delivery destination.
Dimerco said the total transit time took just 3 days.
Dimerco noted that it coordinated the whole process, evaluating opportunities to save time and costs at each stage. After the cargo was released from the air terminal without the need for customs clearance, it was towed to the seaport.
The sea portion of the operation provided a more cost-effective alternative to trucking, and Dimerco had identified that, with the planned introduction of more frequent sailings, transit time could be reduced between 12 and 24 hours.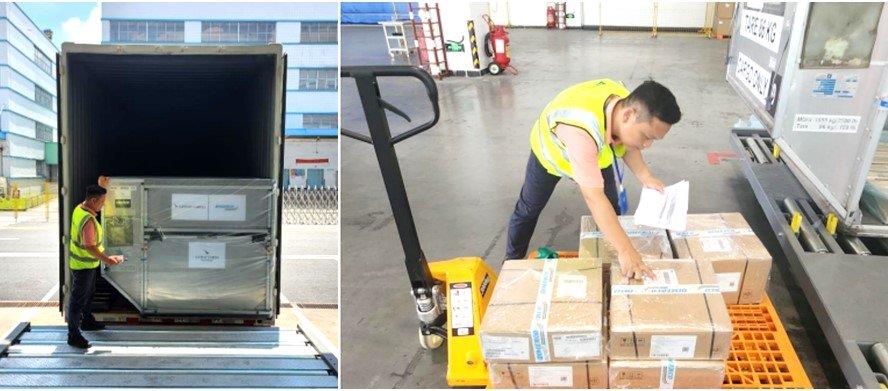 The three participants in the pilot — the Airport Authority, Cathay Cargo and Dimerco — analyzed the outcomes of the pilot and identified further efficiencies, including the documentation procedure and customs data integration.
Dimerco said this will improve the process flow for future operations.
"Dimerco is always searching for new ways to reduce transit times and save costs for customers, so we are honoured to be the first freight forwarder to partner with Cathay Cargo on this solut

ion. Our Hong Kong team's excellent performance prompted a letter of congratulation from HKIA on the completion of the successful pilot," said Dimerco's Central Service Center (CSC).
It noted that, more importantly, Dimerco can now offer two multimodal solutions to our customers for handling imports and exports to/from Southern China.