FLEXPORT LAUNCHES NEW END-TO-END E-COMMERCE TOOL
September 13, 2023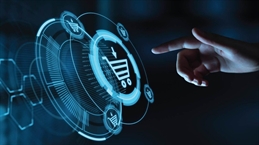 Flexport has launched a new e-commerce tool for managing the supply and delivery of goods for online businesses.
The provider of a full-service global freight forwarder and logistics platform described the new tool as the "first truly all-in-one, end-to-end global trade solution," powering instant access to financing, freight, fulfilment, and replenishment to all major marketplaces and retail stores.
It will provide one-click access to 20+ supply chain services on a single page, enabling users to automate the movement of their products from the factory floor to the customer door.
Merchants can access fulfilment and last-mile delivery services for their Shopify or Amazon Seller Fulfilled Prime orders, as well as for their personal e-commerce stores.
The new service will also connect the forwarders' international and e-commerce fulfilment operations for improved shipping.
Flexport noted that all these integrations enable merchants to form a single pool of inventory, allowing Flexport customers to sell everywhere without the need to manage multiple providers.
Flexport also offers two-day and next-day delivery on over 20 e-commerce marketplaces, including Shopify, Walmart, and eBay.
Powered by artificial intelligence, the new end-to-end supply chain solution offers replenishment injection directly into Fulfillment by Amazon (FBA), Walmart Fulfillment Services (WFS), and 15+ wholesale channels, including Costco, Target, and Nordstrom.
"Entrepreneurs want to focus on growing their business, not logistics, but logistics providers take too much effort from entrepreneurs because their solutions are segmented, complicated, and often just focused on their largest customers; we just don't accept that,"  said Parisa Sadrzadeh, executive vice president of SMB Product and Technology at Flexport.
"The new all-in-one tool and Flexport+ membership program in our supply chain revolution makes logistics so simple that entrepreneurs can scale with one partner and get the time and resources back that they need to supercharge their growth," he added.