BUFFALO AIRWAYS ADDS B737-300SF "SPECIAL FREIGHTER" ROUTE IN CANADA
September 15, 2023
Buffalo Airways has launched a dedicated cargo-only/freighter route between Edmonton International Airport (YEG) and Yellowknife.
The aviation services provider in Northern Canada said the latest expansion milestone at YEG is also the "first and only" dedicated cargo-only/freighter route between the two points.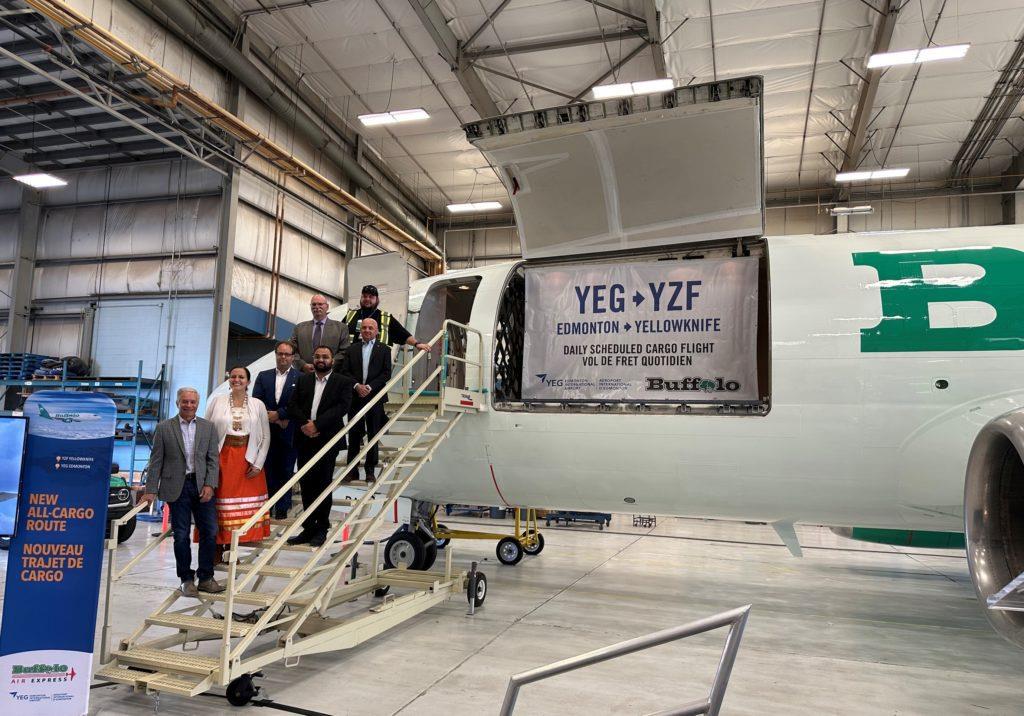 [Source: Buffalo Airways]


The service will utilise a customized Boeing 737-300SF "Special Freighter", — and the dedicated 737 freighter service, connecting Edmonton to Yellowknife, will operate Monday through Friday.
Buffalo Airways said the service will support the timely delivery of critical goods such as pharmaceuticals and healthcare, food and beverage, time-sensitive automotive and other manufactured parts and retail.
"I have spent the last two years preparing for the arrival of this aircraft, and I can't wait to witness the remarkable impact it will have on our operations," said Mikey McBryan, general manager of Buffalo Airways.
The announcement noted that having direct, scheduled freighter access to the North complements YEG's existing network of domestic, trans-border and international cargo services and reinforces YEG's position as a hub for the movement of goods to and from all over the world into Canada's North.
"We welcome this new service with our partner Buffalo Airways to introduce this critical link to our Northern neighbours. This dedicated freighter service improves connectivity between regions and will have a strong positive impact on the residents in Northern Canada, providing access to affordable essential goods by improving the supply chain to and from Northern communities," commented Myron Keehn, president & CEO of YEG.
Northern Canada has long relied on Buffalo Airways for the timely transportation of priority freight.
Historically, these essential goods were transported by road to Hay River before being flown into Yellowknife. However, with the growing demand from customers, the current system has reached maximum capacity, both in terms of available space and time efficiency.
Buffalo Airways noted that its investment in this "cutting-edge freighter" reaffirms its commitment to providing efficient, reliable and innovative solutions for the unique logistical challenges faced in Northern Canada.
"With the Boeing 737-300SF "Special Freighter" in their fleet, Buffalo Airways is positioned to set a new standard for overnight freight services in the region," it said.