JD AIRLINES LAUNCHES INAUGURAL SHENZHEN-HO CHI MINH CITY CARGO FLIGHT
September 19, 2023
JD Airlines, the air cargo division of JD Logistics, has announced its first international all-cargo route connecting Shenzhen, China and Ho Chi Minh City, Vietnam.
In a statement, JD Airlines said a B737-800BCF cargo aircraft successfully carried out the first round-trip flight on Tuesday, marking a pivotal moment for JD Airlines since its operations began in October 2022. 

In collaboration with airline service company CSAA, JD Airlines will operate the trade route three times a week, on Wednesdays, Fridays, and Saturdays.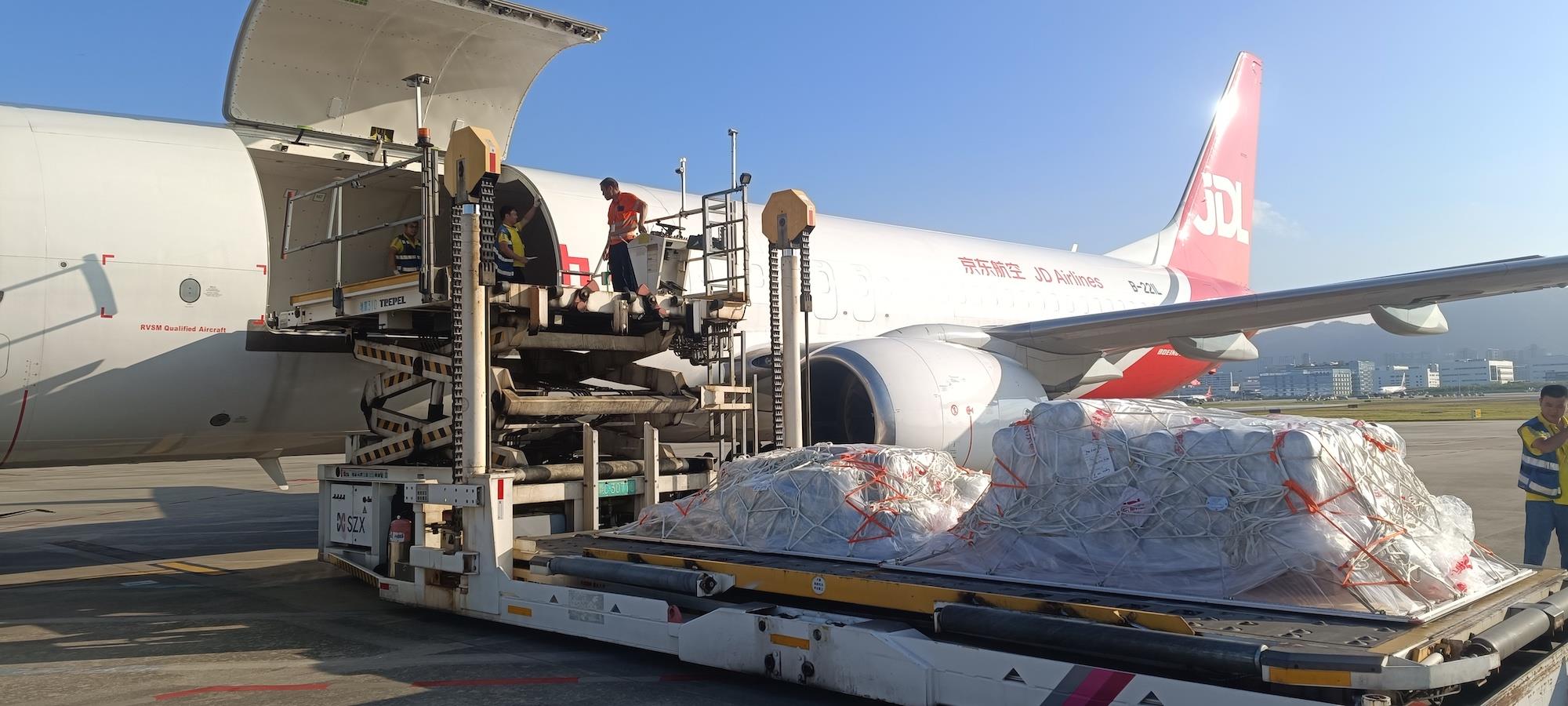 [Source: JD Airlines]


"The route is optimized to primarily transport cross-border e-commerce parcels from China to Vietnam while also facilitating the shipment of key agricultural exports — such as fruit and seafood — from Vietnam to China," the announcement said.
JD Airlines noted that leveraging the advantageous location and service capabilities of Shenzhen Bao'an International Airport, it has successfully established an expansive air cargo network that seamlessly interconnects regions in the North, South, and East of China.
Global cargo network expansion

"With the launch of the inaugural flight between Shenzhen and Ho Chi Minh City, JD Airlines remains committed to expanding its global reach and enhancing its international transportation capabilities," the cargo carrier said.
It noted that plans are underway to explore additional international routes connecting to key markets in Southeast Asia, South Asia, South Korea, and Japan, among other regions. 

Since 2017, JD Logistics has been developing its air cargo division in collaboration with airline partners.
Currently, JD Logistics has a network of over 1,000 air transportation routes, covering more than 100 airports worldwide.
This network delivers a coverage rate of more than 95% for its express air delivery services across multiple cities in China.
The formation of JD Airlines — previously known as JD Logistics Airlines — accommodates the growing demand for air freight services while also enabling JD Logistics to establish a more agile, reliable, and efficient supply chain, the announcement said.