AIR CHARTER SERVICE EXPANDS SYDNEY PRESENCE
November 1, 2023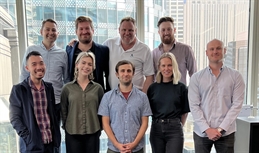 Air Charter Service (ACS) has continued its Australian expansion plans, having already increased its team size by 50% this year, the company's Sydney office is preparing for further growth by moving into a much larger space.

Paul Crook, ACS' Sydney office CEO, noted that last year was ACS' "best year" in terms of charter numbers, as revenue was almost double that of the previous year. 
"This year has proved just as strong, being on course for similar results to last. Off the back of 2022 we have hugely expanded the team this year, to keep up with the demand in the region. This has, however, meant that we outgrew our old office," he said.
Crook noted that the new office will give ACS in Australia "the room to fulfil our growth plans for the foreseeable future."
"This is an exciting time for ACS Australia, as we look to further our success and grow our teams here in Sydney and in our other office in Brisbane," he said.